Screen systems can also be used in non-residential construction
Why should the use of a screen system be limited to horticulture? The functions of a screen - such as climate control or limiting solar radiation - are also useful in the non-residential construction industry. Not every supplier has the same amount of experience working for clients in non-residential construction. So ask Huisman. We can make working, staying, studying or recreating more pleasant by installing the right screen for a wide range of buildings.
Screen systems for non-residential construction share more or less the same functions as those in production greenhouses in modern horticulture. But that screen system can also contribute to increasing the atmosphere in a building. Or, as an industrial component, it can be ideal in a building that needs to make the most of its appearance. In combination with the right fabric, a screen system becomes a true eye-catcher.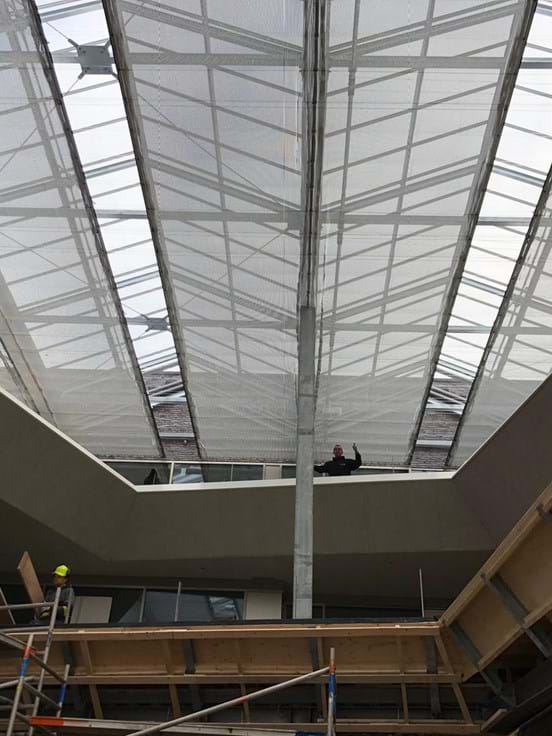 Less need for an air conditioner
In addition, with a screen system, you will partially eliminate the need to use an air conditioning system. After all, limiting solar radiation is a first effective step in keeping the indoor climate pleasant. At Huisman we are happy to share our experience with various non-residential clients with you. In the implementation, we work with great attention to detail, so that the system is finished with an eye for the architecture.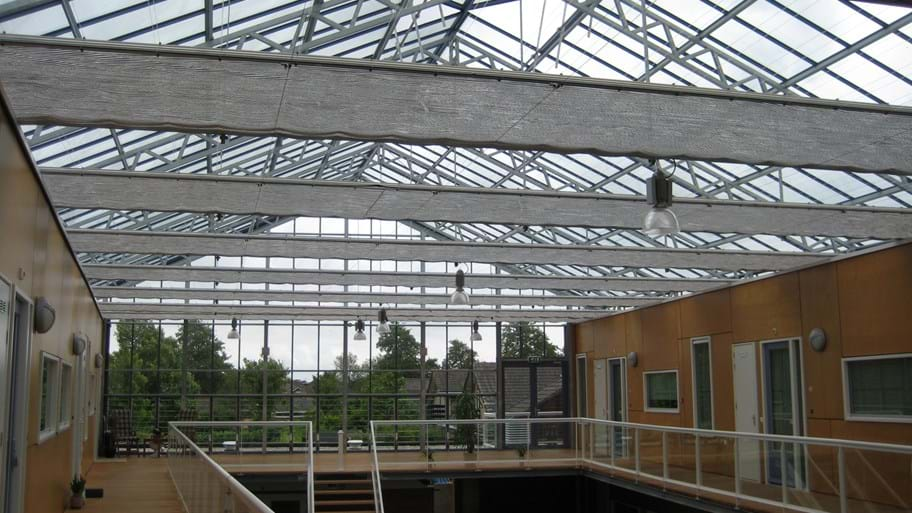 Non-residential construction examples
Direct contact with our specialists.