GreenTop outside screens effectively keep out the heat
An outside screen reduces heat development in the greenhouse, with all the associated benefits. There is less need to ventilate, CO2 management improves and you save energy. Huisman has developed the GreenTop outside screen for placement on the ridge of the greenhouse. This way, the gutters remain accessible to roof washers and service vehicles.
The outside screen is a lightweight construction that can withstand wind loads well. The system is also very compact, so that light interception is minimal. Due to the lack of obstacles in the greenhouse gutter, water drainage is not hindered and no dirt accumulation occurs.

The GreenTop outside screen is installed after the greenhouse is completed and glazed.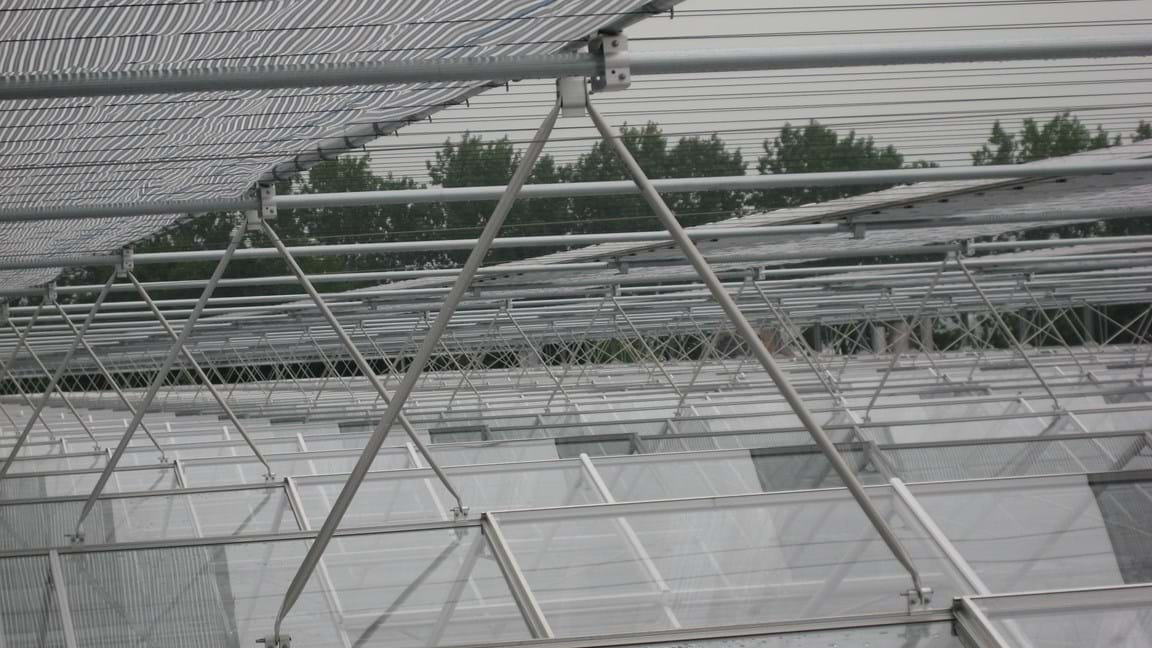 Prevent lateral light intrusion with outside rolling side screens
The outside rolling side screens were developed to be used in combination with the Greentop screen. It is an effective solution for blocking lateral light intrusion and blocking wind flow.
Twinroll side screens allow for combinations of multiple screens
The principle of the Twinroll side screen makes it as unique as it is durable. The unique thing: the roller tube is located in the middle of the screen. This allows you to combine different types of screen above and below the roller tube. This allows you to create your own ideal roll gable, depending on the purpose: screening, blackout, a climate wall, etc. The Twinroll side screen is a flexible partition between two departments and is less expensive than a permanent glass facade. You only use the side screen when you need it. Once rolled up, the loss of light is minimal.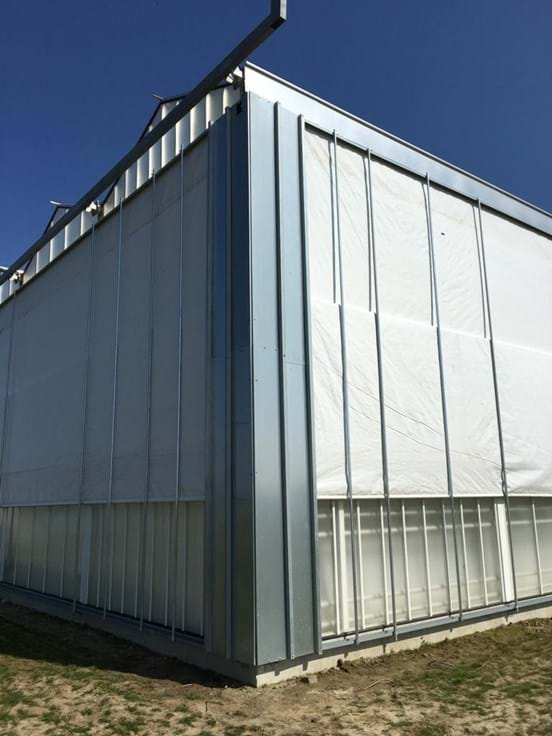 Direct contact with our specialists.