Rolling side screens for optimal blackout, energy sealing or sun protection
With rolling side screens, you can effectively demarcate greenhouses or greenhouse departments. Huisman supplies a rolling side screen for use on the outside of the greenhouse which can be ideally combined with the Greentop screen. This prevents light from the sides entering the greenhouse and blocks wind turbulence.
In addition to a rolling side screen for exterior applications, Huisman developed the unique Twinroll side screen. The principle: the roller tube is placed in the middle, with the possibility of combining several types of screen with each other; above and below the tube. This way, you yourself determine what you want to use the Twinroll side screen for: for screening, for blackout or as a flexible partition between two departments.
Because of its flexibility, the Twinroll side screen is a smarter investment than a permanent glass facade. You make use of it when the screening is needed. Once rolled up, the Twinroll side screen takes up so little space that the light can enter the greenhouse unhindered.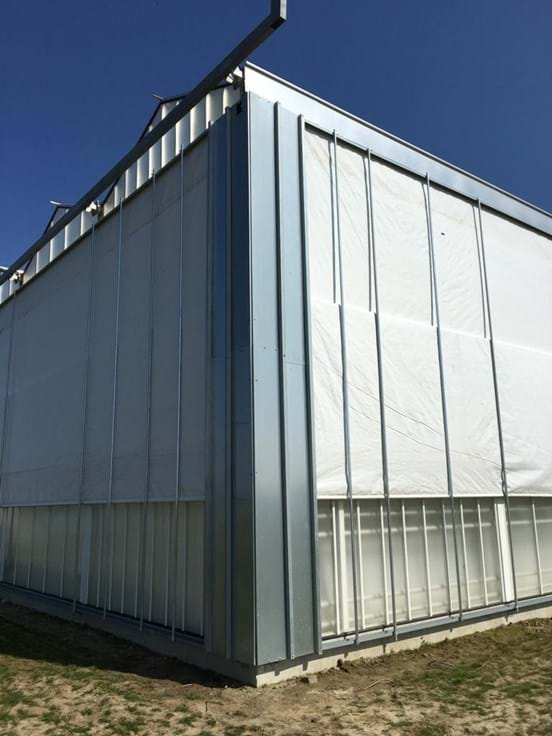 Direct contact with our specialists.